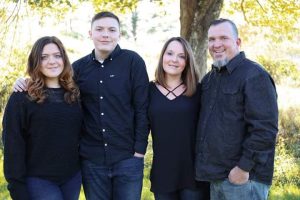 MONDAY to FRIDAY -- 02:00 PM - 07:00 PM
I was born and raised here in the hills of WV. I grew up wanting to be in radio ever since I heard this crazy morning DJ on WHAJ in Bluefield! I love talking to people every day and listening to music. I am blessed to be able to do my dream job in the town where I was born. I love this area, the people, and the culture.
Hobbies: Retro Video Games, Movies, Pittsburgh Steelers, and SUPERMAN!!!
Favorite Artists: George Strait, Gary Allan, AC/DC, Eric Church, The Revivalists, Andy Frasco and the UN, and Nathaniel Rateliff and the Night Sweats!!!
Favorite Quote – "Life moves pretty fast. If you don't stop and look around once and a while…You could miss it"
Married – Wife Rhonda, 2 Kids – Sami and Nick
Posts