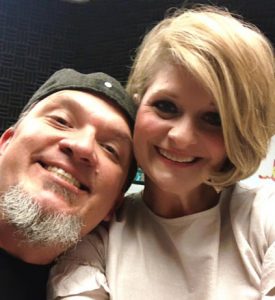 The Kicks Morning Show w/Joey & Lori
MONDAY to FRIDAY -- 06:00 AM - 10:00 AM

Lori
I have worked in radio for 23 years. I love my job but my most important job is taking care of my family. I have been married to my husband, Chris, for 17 years and we have two children. My daughter, Julia is 13 and my son, Max is 10. When I'm not at work or home with my family you will most likely find me at the gym. I'm an avid runner and weight lifter.

Joey
Married to Rhonda 19+ years.  2 kids, Sami – 18 & Nick – 14
Love the Pittsburgh Steelers and the New York Yankees.
Hobbies – retro video games, collecting DC comic book stuff, and watching old 80's & 90's movies. (Ferris Bueller's Day Off best movie ever!!!)
Music – Love AC/DC, most hair metal, and old school hip-hop!
Favorite Quote – "Life moves pretty fast. If you don't stop and take a look around once and a while, you could miss it!" – Ferris Beuller
Posts